Inspired by Revelation
Inspired by rich culture and ancient tradition, we curate and innovate contemporary luxury goods for those seeking to live better elevated lives.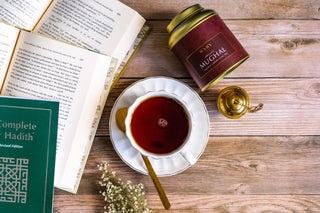 About us
WAHY was conceived with the passion to bring forth new products that intrinsically have a deeper meaning and purpose, and touch the heart.
Our rich heritage across the ancient Islamic world, anchored in divine scripture provided us with the resource and knowledge to further develop products that are worthy of this esteemed culture it originates from.
Whether it be water from the spring of ZamZam or the organic Sidr honey from Greece, our products have a mesmerising sense of aesthetic and elegance that make them a memorable gift.
Our Values
Intentionality ·Niyyah
We reframe project success to be inclusive of financial impact and personal, spiritual wellbeing.
We create to inspire audiences and seek a higher purpose through serving God.
Blessings ·Barakah
We aspire for far-reaching positive impact, with a long-term interpretation of success. We embrace co-operation (not competition) mindset; and look forward to forming new partnerships and relationships.

Excellence ·Ihsan
Our work is to be perfected for beauty. Honouring the traditional creative heritage and the legacy of excellence in artisanship.

Integrity ·Ikhlas
We align our work to meaningful causes, reminding and reconnecting audiences to God's blessings and gifts through our products.